Law Firm SEO
Grow Your Law Firm with Revenue Producing Google Traffic
Let's start with a simple question.
How do people find and hire lawyers ?
Understanding how your potential clients find the law firm and hire lawyers like you is the first and the most important step of growing your law practice.
According to a Google survey conducted by Moses & Rooth, 34.6 percentage of people ask their friends and family members for the right attorney for their legal case. They find a lawyer through word of mouth referrals. But the second largest number, that is 21.9 percent of people find Lawyers through search engines, like Google, Bing, and Yahoo. This is huge and this number is increasing every day. In a city like Dubai, many people don't know a single lawyer and they are entirely dependent on search engines. So, search engine optimization plays an extremely important role in law firm marketing.
Few advocates can say that many of their clients don't use the Internet much and they found them through referral. But just imagine, if your potential clients do search on the Internet and you are not visible there, then your chances of getting that client is gone.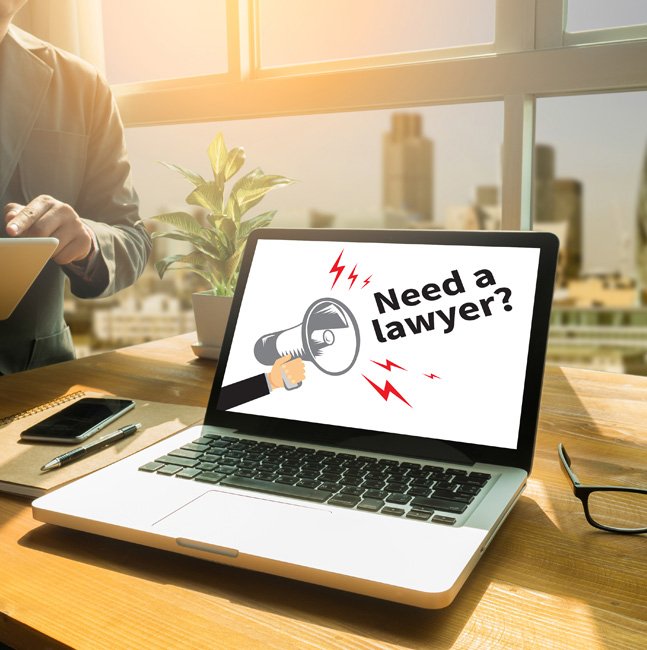 The survey further reveals that 29.5 percent of people visit lawyers websites and 27.6 percent read the reviews on Google. So, here is another important factor. Your website should be ready to provide the information that your potential client is looking for when they find you online. More than 90 percent of the people will leave your website within 5 seconds if it is not mobile-friendly, responsive, fast and relevant to their query. Apart from that, your business should be Google Verified and it should have some reviews from your clients. Reviews play a vital role in making your Online Reputation.
The number of Internet users is increasing every day. People who are not using the Internet today for finding legal services, they are going to use it in coming days. And at that time, your website should be visible and ready to serve them.
SEO for Lawyers
We can make your phone start ringing Get Started
Our Dubai SEO Agency, Rista Group provides specialized Attorney SEO Services. It involves evaluating present situation of the website, goal setting, making a strategy and applying our trusted and proven method to achieve the goal. Our experts will also give you suggestions about the changes on your website to make it Google Friendly and User-Friendly. It can be addition of call to action, contact number, contact form, making the website responsive or any other changes to bring more clients to you.
Our Lawyers SEO system is a tested and proven method of ranking your website #1 on Google. We don't talk about only first page ranking, we talk about #1 ranking on Google. We can go even one step further to provide you multiple ranking on page 1 which gives you complete domination on your competitors.
We are a part of world's most advanced SEO mastermind network. Many of our websites are ranking #1 on Google for various keywords. We have done it for our websites, we have done it for our client's websites and we can do it for you.
Dominate your competition through our specialized SEO services for Lawyers
Get Stared.